About Us
On behalf of Cure Natural Skin Care, please allow us to welcome you to the Dead Sea.
Hidden deep in the Jordan River Valley at the lowest point on Earth lies the Dead Sea—a treasure of love and goodness. It is the world's richest source of pure natural salts and minerals essential for the health and care of skin. These unique, natural, therapeutic properties accumulated over thousands of years making the Dead Sea the first spa on earth; and the most sought after region in the world for skincare.
At Cure Natural Skin Care, we serve as the exclusive distributor in the United States, Canada, Colombia and the Czech Republic for La Cure, a premier Dead Sea provider based in Amman, Jordan. We are most passionate about sharing with you the benefits of the Dead Sea through La Cure's comprehensive product line of natural skin care products, delivering exceptional personalized customer service and offering affordable prices for the whole family.
It is with excitement and joy that we invite you to enjoy the natural goodness of La Cure for yourself. Simply put, we invite you to love yourself back to nature and thank you for this opportunity to serve you. We hope it will bring your skin and body as much relief, well-being and happiness as it brings us and our clients every day. 
Featured Products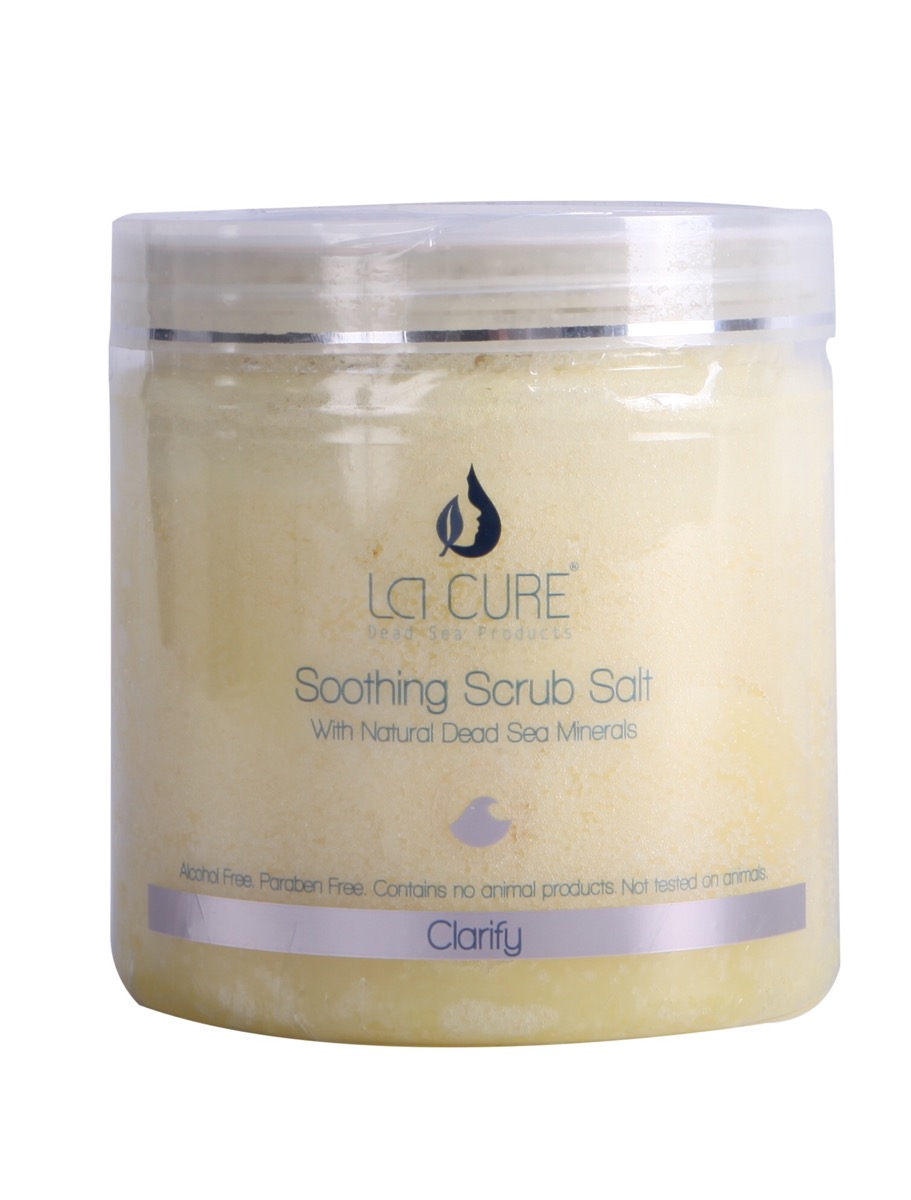 La Cure Soothing Scrub Salt is a remarkable treatment rich in minerals and oils to cleanse, moisturize and revitalize the appearance of skin.  This perfect exfoliating composition removes the top layer of dead cells to reveal younger, brighter looking skin.  Natural oils including Lavender, Chamomile, Jojoba, Sweet almond and Grape seed even skin tone and texture, leaving skin healthy, soft and radiant.  Suitable for all types of skin.
Contains no animal products.  Not tested on animals.  Alcohol Free.  Paraben Free